Ford Electric Vehicle Service
at Hilltop Ford
Maintenance and Repair Services For Your Ford EV at Hilltop Ford
One of the great perks of electric vehicle (EV) ownership is that less maintenance is required over the vehicle's usable life. Many of the maintenance items you were used to with a conventional gas engine are simply not a factor in an EV. No more oil changes, transmission services, and more. However, there are some constants like tire and brake services, and it's still important to have your electric vehicle checked periodically to maintain the quality and performance for years to come.
At Hilltop Ford, our factory-trained technicians are trained and equipped to work on the newest Ford electrified models like the Ford F-150 Lightning, Mustang Mach-E, Ford Escape hybrid, and the Maverick Hybrid pickup truck. We'll help you stay on top of your EV maintenance schedule for a seamless transition to a fuel-free lifestyle in Richmond, CA and the San Francisco Bay Area.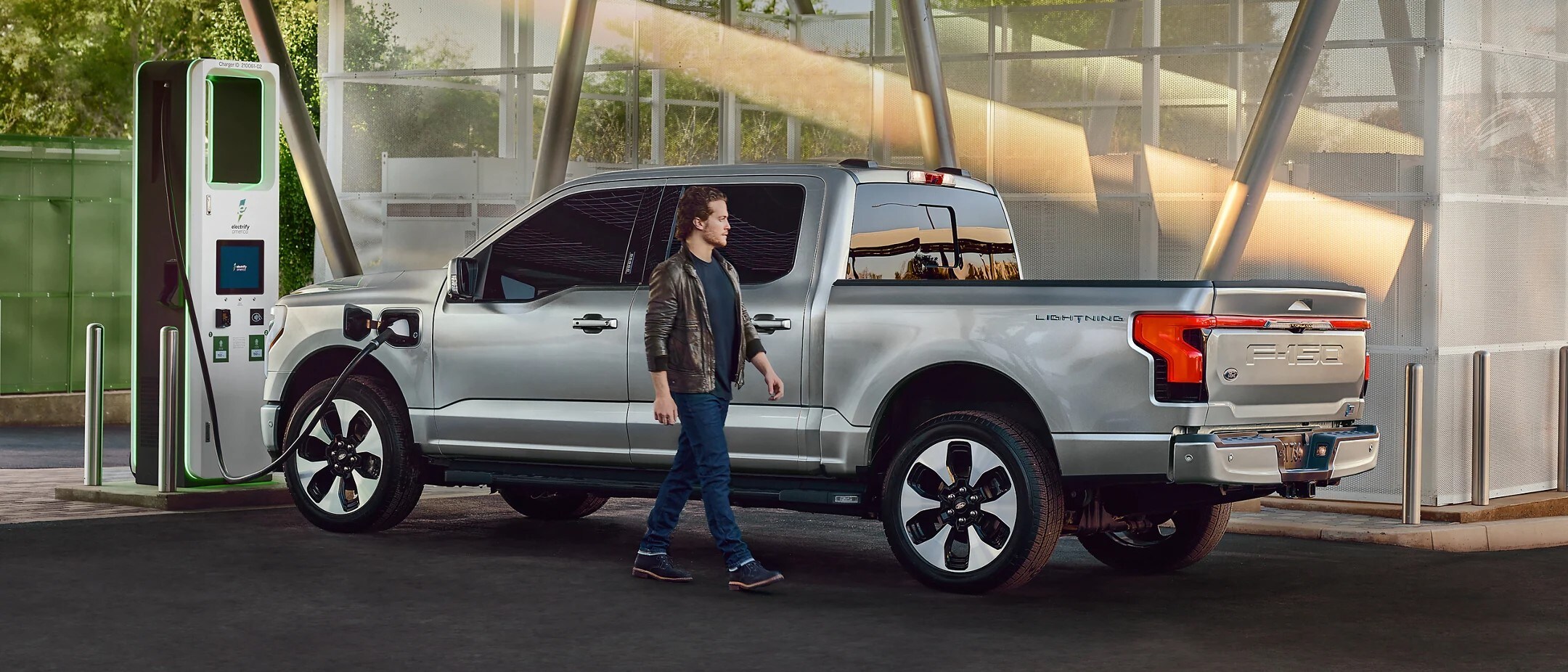 Tips for Electric Vehicle Maintenance in Richmond, CA
Every Ford electric vehicle comes with a factory-recommended schedule. Enjoy less maintenance with your new EV, but be sure to pay attention to any recommended care to protect your EV's important functions.
Battery Care
The battery is crucial to your overall vehicle operation. EV batteries are designed to last around 100,000 miles, or 12 years, well past the time most people keep their vehicles. The manufacturer warranty also covers the battery for most of that time, and batteries require little to no maintenance. Our technicians will check your EV battery for proper performance levels when you come for other routine care.
Routine Care
Cabin filter replacements, fluid top-offs, tire rotations, brake inspections, and any other recommended factory services should still occur about twice a year. Scheduling regular preventative care can help catch issues early and help you address any problems that may cause excessive wear and tear leading to costly repairs. Stay on top of all your regular maintenance appointments with easy online scheduling.
Schedule All Your EV Services at Hilltop Ford
Our Service Department at Hilltop Ford is the best place in Richmond to keep up with all your Ford EV needs. Our team has the skills and tools to ensure professional services to keep your EV running as it should for as long as you own it. Contact our Service Center with any questions about EV care and to schedule appointments.