Learn About Hilltop Ford, The More Store
Welcome to Hilltop Ford, the More Store! Why "The More Store"? Because we offer MORE! Residents from Richmond, Berkeley, Napa, San Rafael, Oakland, and the greater San Francisco Bay Area come to Hilltop for great deals on legendary Fords. From the largest, most powerful Fords-like the F-150 or the Explorer-all the way to Ford's more economical choices-like the Focus or Fiesta-whatever Ford you're looking for is waiting for you at Hilltop.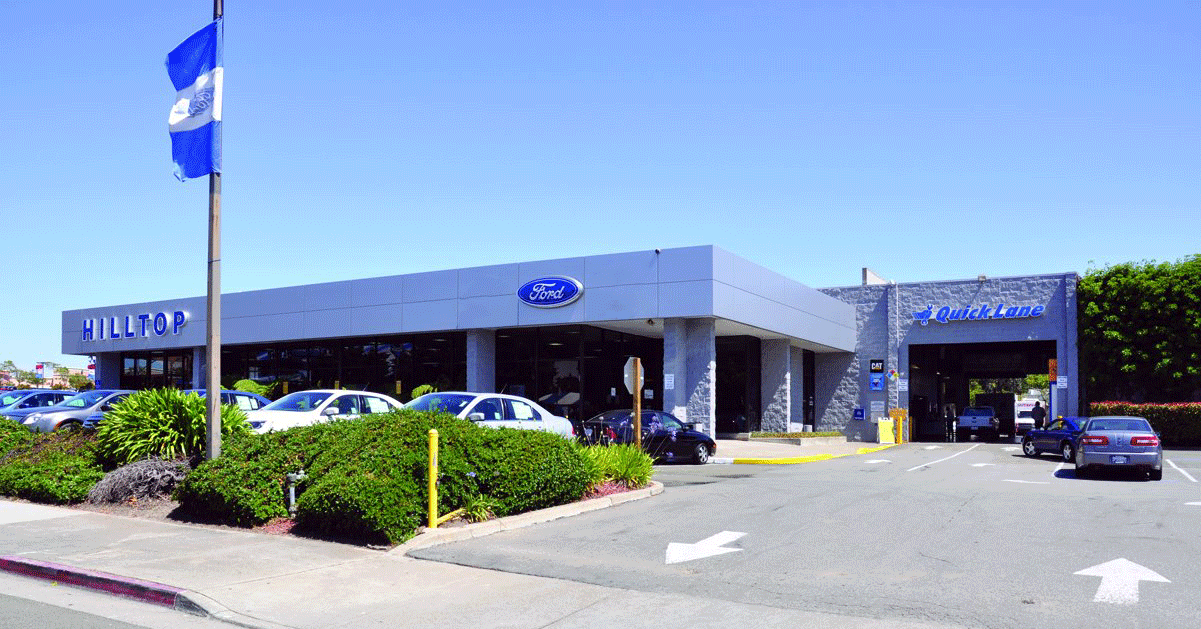 New, Used, and Great Service, Too!
Whether you're looking for a fresh-off-the-assembly-line Ford, hunting for the ideal used car, or just need some work done on your car, Hilltop Ford is the place to be. Our team of factory-trained Ford experts will keep your Ford running like a dream-all at a great price. Schedule your appointment today to have your Ford inspected by our professional service team and get back on the road fast.
Convenient to Get To
You couldn't ask for a more convenient location: we're just off I-80. New Fords, used vehicles, expert service, incredibly friendly sales team, get that and more just a quick, convenient drive away.
So head to Hilltop Ford, the More Store today!
Proudly serving Richmond, San Francisco, Napa, San Rafael, Berkeley, Pinole, El Cerrito, and Vallejo customers.