Why Bay Area Ford Owners Choose Hilltop Ford
When it comes time to buy, lease, or service your Ford, we hope you find an Authorized Ford Dealership that treats you like the valued customer that you are. Hilltop Ford is a proud member of the Stead Automotive Group, which is a family-owned and family-operated collection of dealerships located in Richmond, CA and Walnut Creek, CA. Like all the dealerships in the Stead Automotive Group, Hilltop Ford prides itself on extending those family values to our customers and our employees. We've been serving Northern California Ford owners for over three decades and pride ourselves on being a respected, contributing member of the Bay Area community.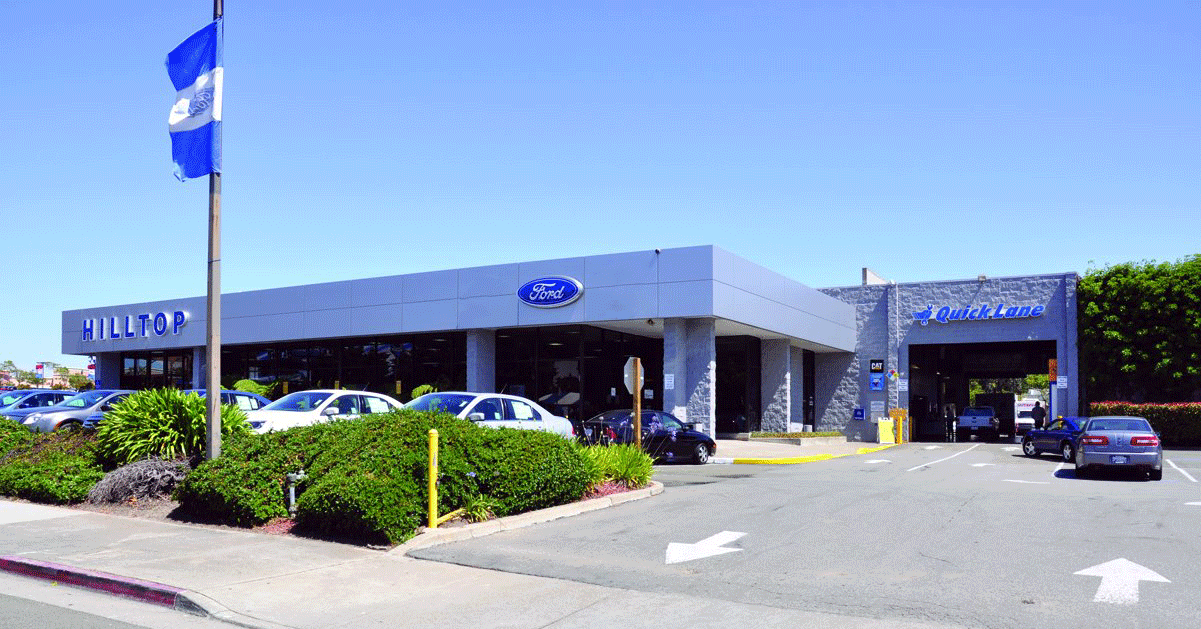 The Finest Selection of New Ford Cars, Trucks, SUV's, and Vans
That's our goal: provide you with the finest selection of New and Used Fords in the San Francisco Bay Area. Naturally, all you're looking for is the right Ford for you, so it's good to know that we order and stock the Ford models we believe Northern Californians want most, with special attention to those Ford shoppers who live in the East Bay Area and have special needs when it comes to commuting, parking, and weekend getaways.
Expert Factory Authorized Ford Service
Even more important than helping our customers find the ideal Ford is Hilltop Ford's role in keeping that Ford car, truck, SUV, or van running its best for years to come. For that, we rely on our factory-trained, factory-certified team of Ford Service Technicians, supported by a Parts Department that stocks Genuine Ford Parts and Accessories. You can schedule service appointments online, call us, send an email, or simply swing by the dealership to arrange your next Ford Service visit.
Convenient Location in the Hilltop Auto Plaza
Ford owners appreciate that Hilltop Ford is conveniently located just off I-80 in Richmond, CA's Hilltop Auto Plaza, with plenty of free parking and a range of other auto dealerships within easy walking distance. Given our I-80 location, Hilltop Ford is within easy driving distance of the entire East Bay, as well as Marin, the Benecia and Vallejo areas, and the San Francisco Peninsula.
Hilltop Ford Offers More
We call Hilltop Ford "The More Store" because our focus is to offer our customers more: more selection, more financing options, more service and parts, and -- most importantly -- more personal attention whenever you visit our Authorized Ford Dealership.
We look forward to seeing you soon!