Preproduction computer-generated image shown throughout. Starting spring 2022.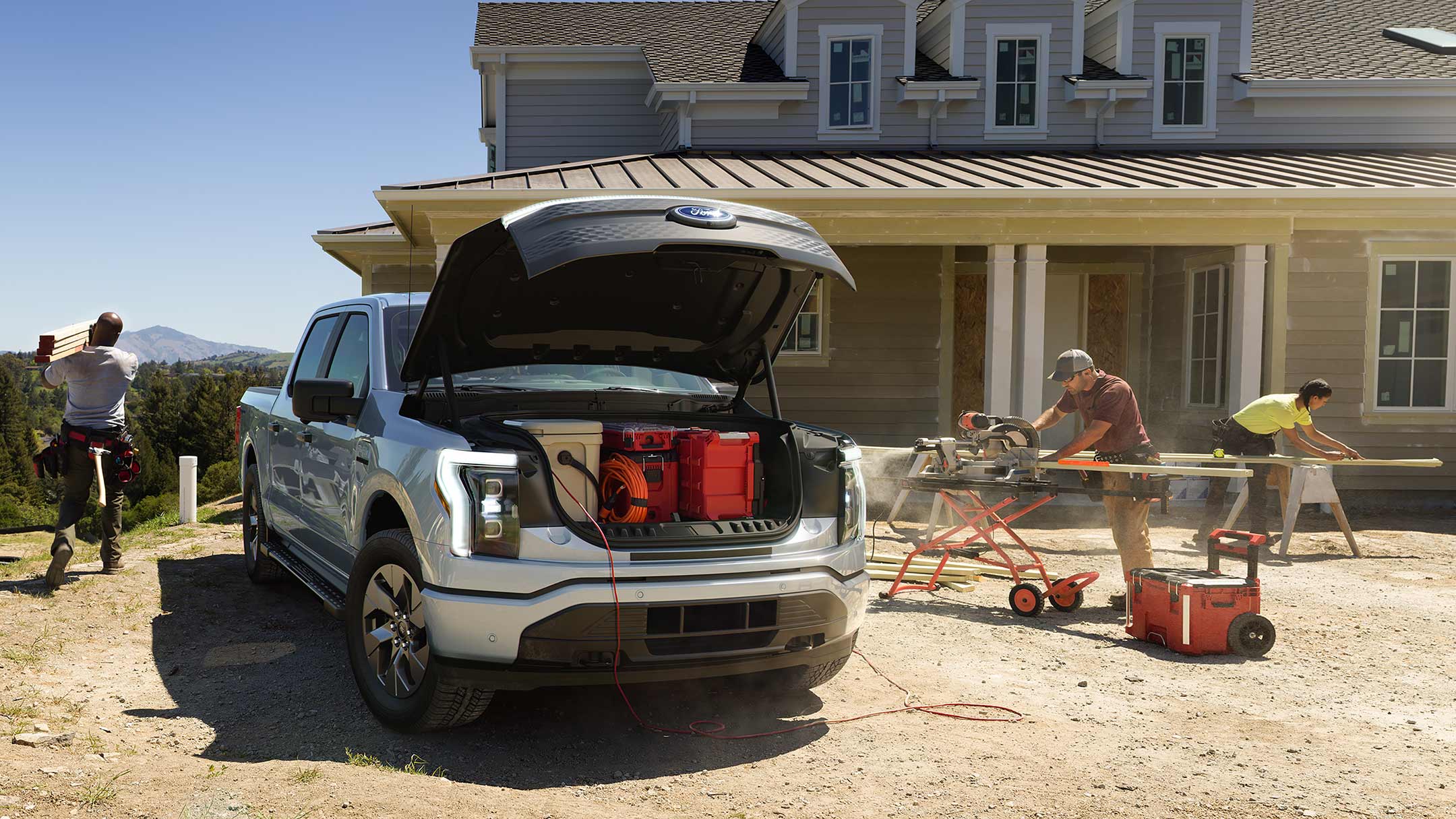 Online Reservation FAQs
 A reservation secures your place in line for the all-new, all-electric F-150 Lightning from Ford. The deposit is $100 and is refundable if you change your mind. It is not an actual order and does not guarantee delivery. Please remember to select Hilltop Ford as your EV dealership when placing your reservation!

Can I make changes to my reservation?
You will be able to make changes and complete your vehicle selection at the time you place your order.* Vehicle configuration options will not be available until later this year.
When will I take delivery of my vehicle? 
You will be able to convert your F-150 Lightning reservation into an order later this year. Production and deliveries will begin mid 2022. Delivery times may vary based on vehicle model and configuration selected, residency and demand. Once your vehicle is scheduled, you will receive further notification.   

*By completing the Reservation Process, you are not ordering or purchasing a vehicle. Participation in the Program does not guarantee you vehicle delivery. Your Reservation does not guarantee a set price for the Vehicle.