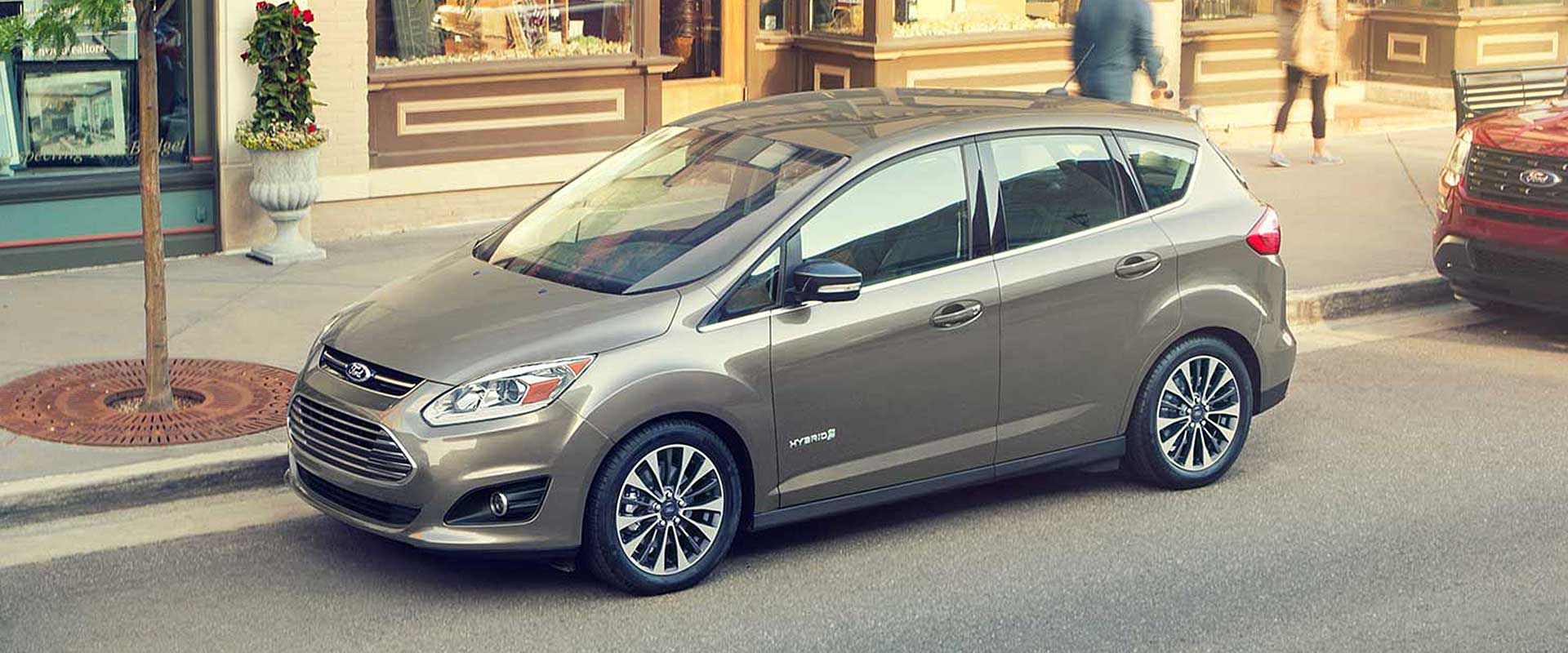 2017 Ford C-MAX Hybrid
The dynamic C-MAX Hybrid draws its power from a 2.0-liter four-cylinder engine and an electric motor powered by a 1.4-kWh lithium-ion battery pack. The 188 horsepower hybrid that goes and goes sees a rise in fuel economy from last year's model with an impressive EPA-estimated 42 mpg for city driving and 38 mpg for highway miles, up from 2016's 41 mpg for city and 36 for highway.*
View C-MAX Inventory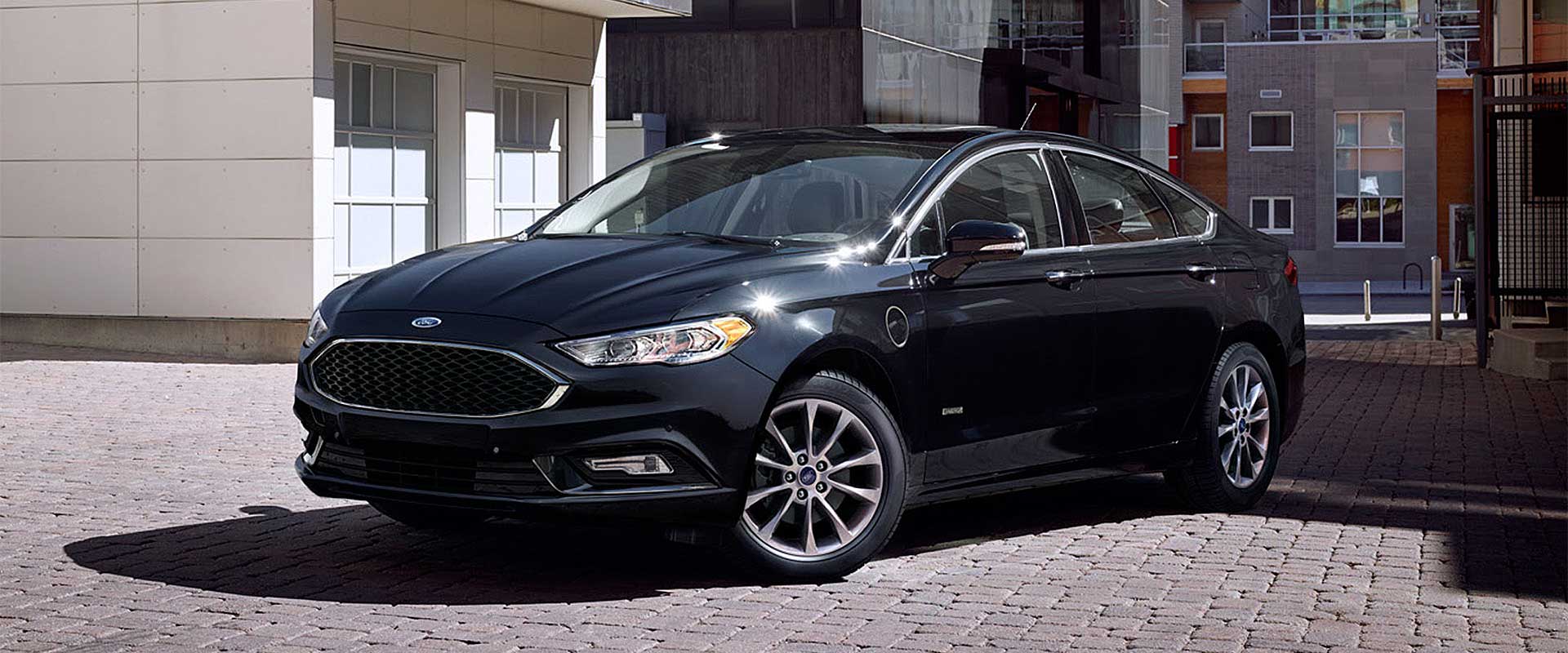 2017 Ford Fusion Energi
The 2017 Ford Fusion Energi is powered by a state-of-the-art lithium-ion battery and a 2.0L iVCT Atkinson-cycle I-4 engine. With power like this the Energi can take on all-electric shorter commutes of up to 21 miles and impressive fuel-efficient longer commutes. When hooked up to a 240-volt source, the battery can be fully charged with a 120V convenient charge cord in 2.5 hours. The 2017 Ford Fusion Energi-get ready to go far.
View Fusion Inventory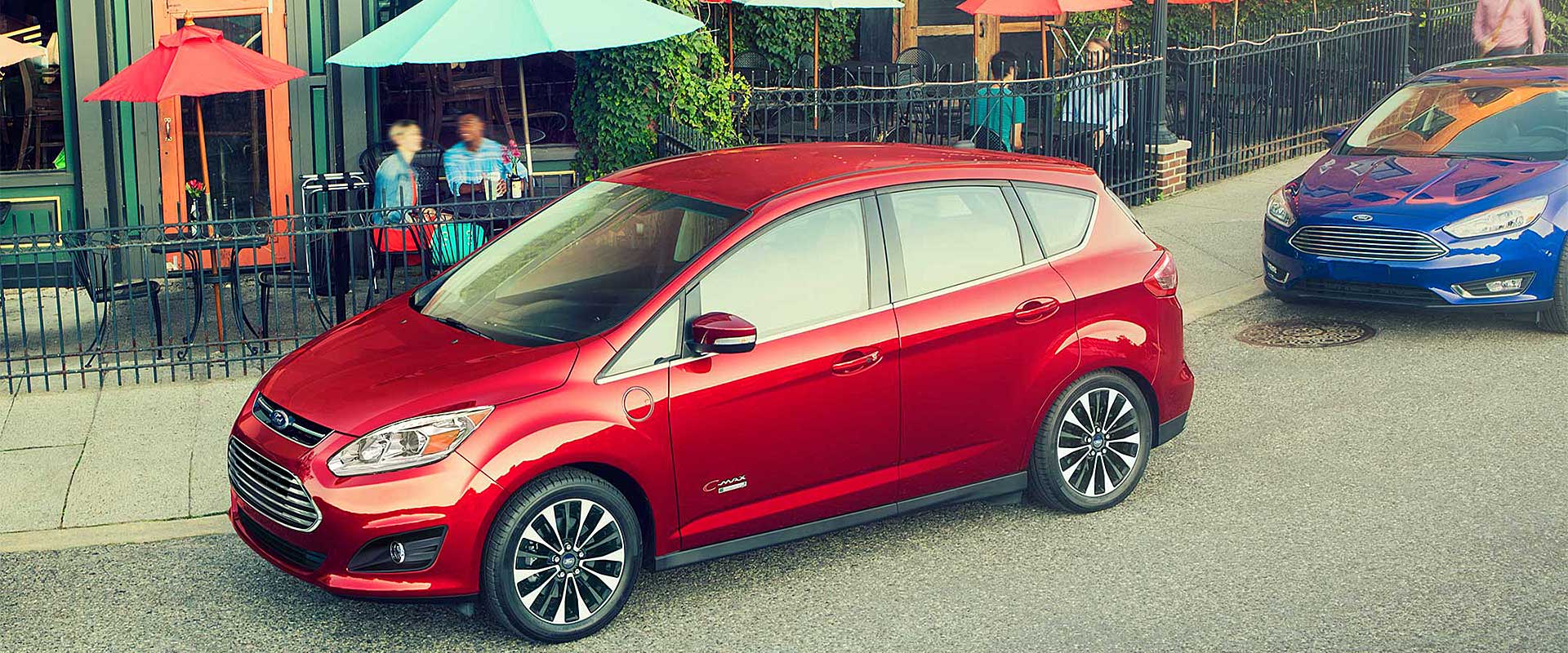 2017 Ford C-MAX Energi
The 2017 Ford C-MAX Energi's larger battery pack makes for greater all-electric driving distances and includes an optional plug-in capability. Combined with a 2.0-liter four-cylinder gasoline engine, it's electric motor powered by a 7.6-kWh lithium-ion battery pack delivers 188 horsepower. When using the 240-volt charging option, the Energi can be recharged in about 2.5 hours. With the standard 120-volt convenience cord, its recommended to recharge overnight. The C-MAX Energi's advanced EV mode gives the driver the power to decide to run in electric only, gasoline only, or a combination of gas and electric.
View C-MAX Inventory
*MPG rating is based on 2016 EPA mileage estimates and is used for comparison purposes only; actual mileage will vary depending on driving conditions, how you drive and maintain your vehicle, battery package condition, and other factors.